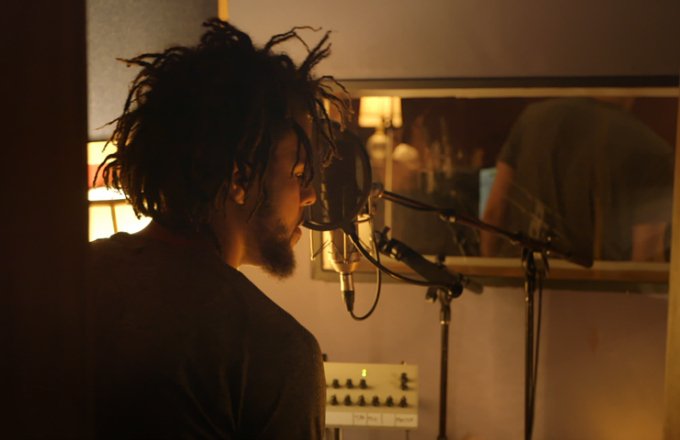 The 31-year-old rapper J. Cole just a few days ago released a new documentary called "Eyez".
The 40 minute documentary gives a view of Cole's life after the release of his latest album, 2014 Forest Hills Drive. The doc released with a surprise announcement of Cole's newest album on the way "4 Your Eyez Only" which is said to release December 9th.
The course of the film is presented without narration to give the audience a sense of actually being there during the process of Cole's craft. With tracking of multiple instruments like violins, trumpets, and bass, you can see Cole in direction of the musicians. The idea is supposed to give viewers a peak at what all has to be put in to create a studio album.
This is not all that's presentable with the documentary. Parts include Cole warming up to play basketball, snippets of new music never heard before, and an ending of Cole riding off into the New York City evening on his bike.
You can watch the documentary here.